With the release of iOS 11, Apple announced that it had replaced.JPEG image files with a new type of image format called HEIC. And do you already know what is HEIC ?, and what advantages does it have for iPhone users over jpeg format?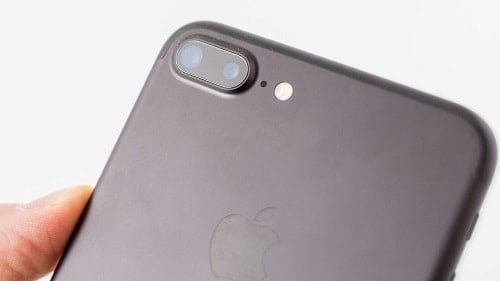 1. What is Heic?
High Efficiency Image File Format (abbreviated as HEIF) is a high-performance image format, equipped for iPhone and Android and other products. The HEIF format was invented by a group of animation experts. (Moving Picture Experts Group – MPEG).
The HEIF format gives you images with smaller dimensions, but the image quality is higher or equal to the JPG format. HEIC is an extension of an image file format that is formatted as HEIF.
Do not confuse HEIC (file extension) and HEIF (image format)!
2. What advantages does HEIC have over JPEG?
While JPEG has been a widely adopted standard and has been used for over a quarter of a century, it will continue to be used by many people. And with the use of HEIC, it means that taking photos on iPhone or iPad will no longer take up a lot of internal memory anymore because the size of this File type is only 1/2.JPEG only.
This is good news for many iOS users because the increasing image quality and even video (with 4K video is now becoming the standard) mean that users have to constantly check how much free memory is available. And with the launch of the new HEIF format that will help solve this problem better.
In addition, Apple claims that "the next-generation HEIF compression technology allows you to take new photos with higher quality and lower capacity. Alternatively, you can select higher resolution image files of the same size as the current JPEG image.
3. Disadvantages of this new type of photo?
Apple recently revealed that iPhone users have more than one trillion photos taken each year, which is a staggering number. But even with these huge numbers, it's true that websites, apps (Facebook, Instagram), and even Android users don't have this format. So you cannot upload this image to other places
4. Can the HEIC image file be used on a Mac?
If you are running the latest version of OS X, High Sierra, the answer is yes. Any previous version of OS X will not be able to open HEIC. In addition, now on this MAC version, Apple also allows you to convert into JPEG images. If you don't know, see the HEIC to JPEG conversion guide on Mac. At here
5. Can the HEIC file be used on a Windows computer?
Currently, the Windows 10 version supports the opening .HEIC files by downloading additional code from the Microsoft Store. For other Windows versions like windows 7 and windows 8, you can use software to convert HEIC to jpeg. The detailed article you can see here
And for now, we can only hope that soon HEIC image files will be accepted globally and integrated into all applications on Windows, Mac, or Android devices.