Do you want to convert images from HEIC format to JPG? In this article, we will share 4 easy ways to convert HEIC to JPG or PNG on Windows 10/8/7 for free. Besides, we will also show you how to open and view HEIC images on windows
1. How To Convert HEIC To JPG on Windows 7/8/10
1.1. Use iMazed HEIC conversion software
iMazed HEIC is a free software designed to allow you to convert HEIC images to JPG or PNG format. Just drag and drop HEIC files or folders containing HEIC images to batch convert HEIC to JPG or PNG.
1.2. Use CopyTrans HEIC for Windows
CopyTrans HEIC is another free program available to convert HEIC images to JPEG. The program was developed to help Windows users see HEIC images on Windows 7 and Windows 8 because these versions of Windows do not support HEIC. In addition to the core feature, it supports converting HEIC to JPG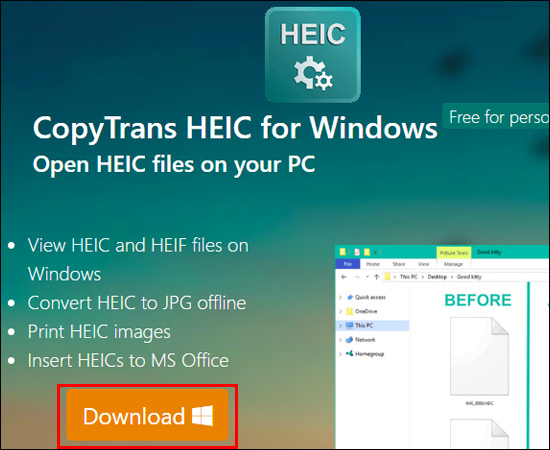 Select the HEIC image (s), right-click, and then click the Convert to JPEG option with CopyTrans to convert the HEIC image (s) to JPEG immediately. Converted images are saved in the same location.
Download and install the CopyTrans HEIC for Windows application using this link> select Download.
1.3. Use the built-in converter in iOS
Did you know that there is an option in iOS to automatically convert HEIC images to JPG while converting them to your PC? On your iPhone, navigate to Settings> Photos and select the Automatic option under Switch to Mac or PC to automatically convert HEIC photos to JPG while transferring them to PC using USB.
1.4. Send HEIC from iPhone to Windows PC via email
If you need to transfer some HEIC images from iPhone to Windows PC, you can transfer them via email (as an attachment) to automatically convert them to JPG.
Hopefully, this article will help you convert heic to jpg easily on PC, if you want to open and view heic file on windows you need to download this extension. Good Luck